Following the just concluded Tescom Recruitment Application, a recruiting agency has been given the task of sorting out the qualified candidates from among the thousands of applications that were received.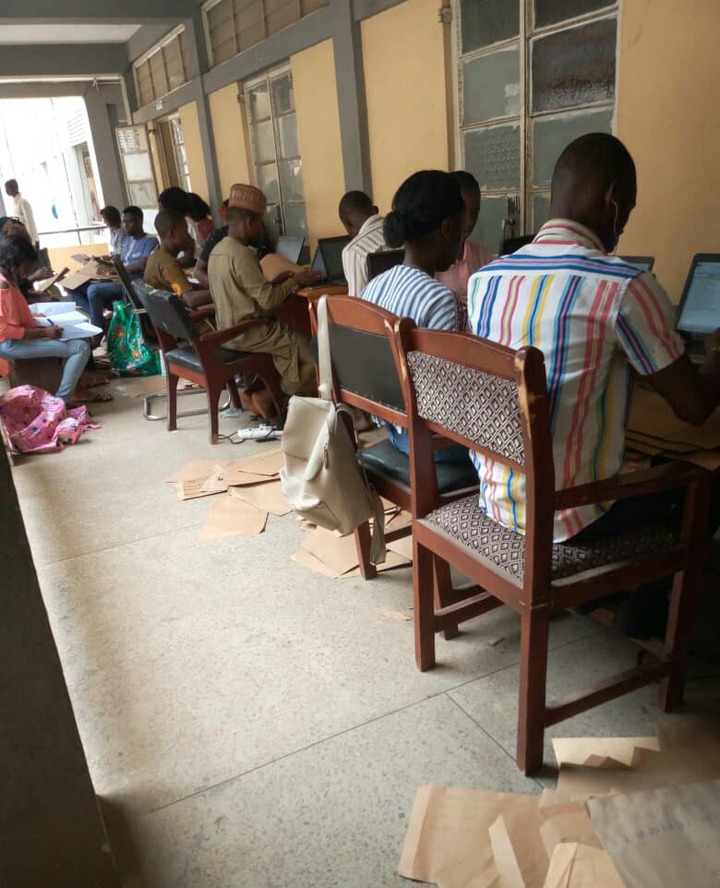 They were all seen busy with their laptop computers, carefully removing the applicants' documents from the brown folders and meticulously entering the data into the computer. The criteria they were using in choosing the candidates in which the data made it to their system is not disclosed but it was certain that those that failed to submit the required documents either by omission or commission were welcomed with automatic disqualification.

We hope they finish it on time owing to the large number of brown envelopes that littered the office as of today. If you submitted your application, this is the time to start praying to God for favour so you can be selected for the next stage.